Hamburg - St. Petersburg
Hamburg - St. Petersburg Stem Cell Transplantation Projekt
Congress, 2007-06-22
The congress "The Hamburg – St. Petersburg Stem Cell Transplantation Project" will review a 15 years collaboration aiming at the development of an allogeneic transplant program in St. Petersburg: From humanitarian help towards the collaboration of equal partners.
The scientific talks cover questions of biology of bone marrow transplantation, engraftment, graft-versus-host-disease, new indications for hematopoietic stem cell transplantation and the future development of cell and gene therapy.
Please come and join us in the scientific meeting and the celebration of a long-standing friendship.
Prof. Dr. Dr. h.c. Axel R. Zander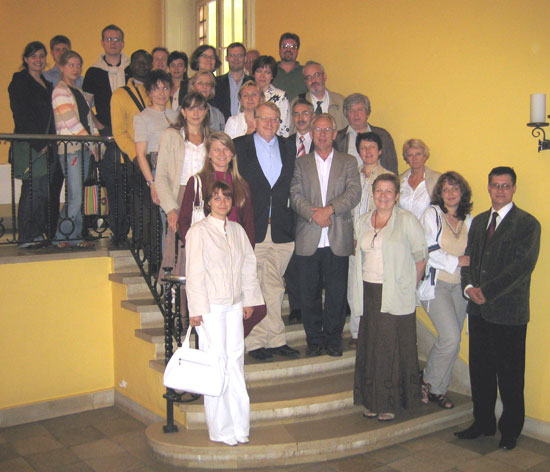 Stem-cell team, St.Petersburg, Hamburg 23.06.2007
HEMOPOIETIC STEM CELLS TRANSPLANTATION
International Meeting dedicated to the memory of Raisa Gorbacheva
HEMOPOIETIC STEM CELLS TRANSPLANTATION, Saint-Petersburg, September 21-22, 2007
Papers